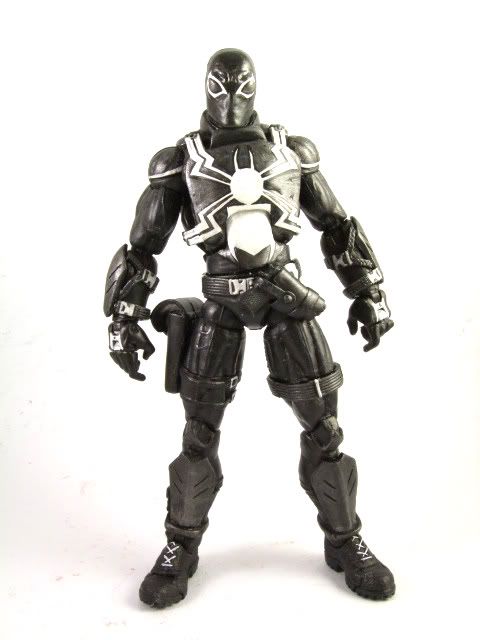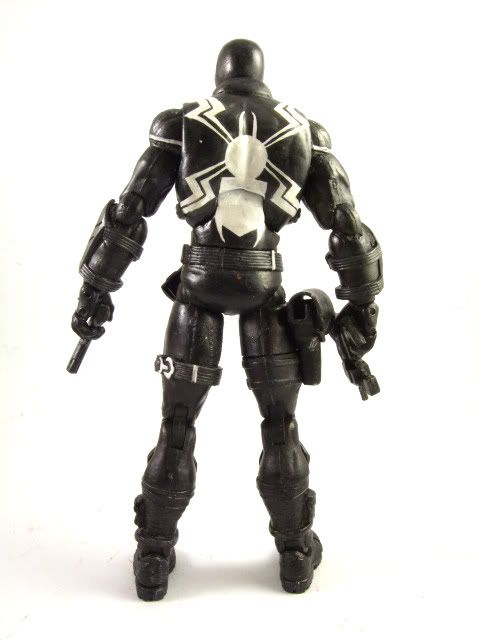 This is the brand new Venom, Flash Thompson. When I first clapped eyes on the redesigned Venom I was seriously not impressed. It looked like a cash in on Deadpool (urgh) but then when I found out who was under the mask/symbiote, it really interested me. Flash is Peter's original enemy. Flash idolises Spider-Man. Flash wants to do what's right, but is the symbiote going to be able to twist his hatred of Peter into hatred for Spider-Man?

I just think it'll make for some interesting reading.

Anyway, here's Venom.




Venom is made from a ML Face Off series Punisher. The vest, arm and shin guards are sculpted, and all of the straps and belts come from various figures, with HML Ultimate Nick Fury being a major donor.

The main head is a ML Moon Knight with the eyes sculpted.

The whole thing was sprayed black and dry-brushed with dark silver on the guards and vest. I kept it very dark, but felt that he needed some other tones to break up the black. The emblem was hand painted. I think the design of the new Venom is great as it uses the straps of the tactical vest to carry the spider emblem over onto the back of the costume.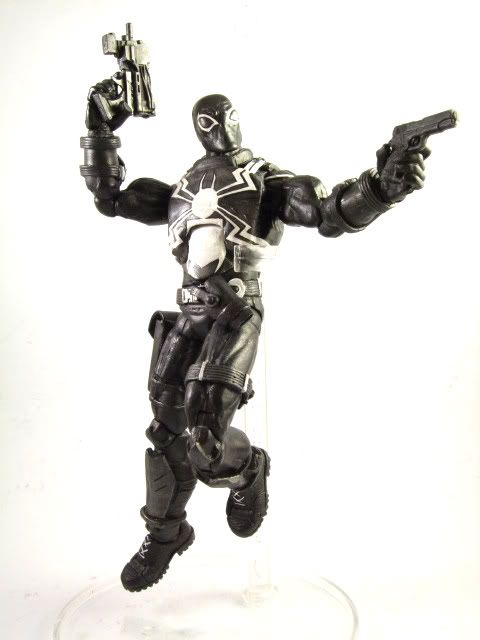 His guns come from various sources. A pistol can be stowed in his front holster and the holster on his right leg is for his 'multi-gun.'

The multi-gun was something seen in Venom's first appearance, and I don't think it's been seen since. I suppose it's a bit of a kooky idea so it might've been shelved, but it's here for this figure!

The multi-gun in the comic can change or transform into a variety of weapons as Flash needs them. My multi-gun uses magnets and various fodder pieces to change into different guns.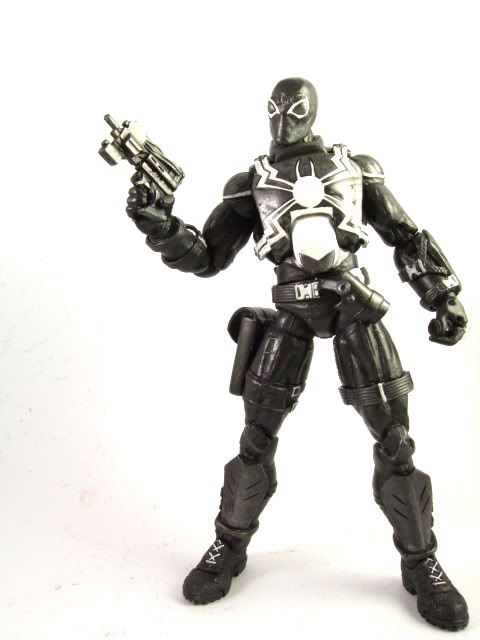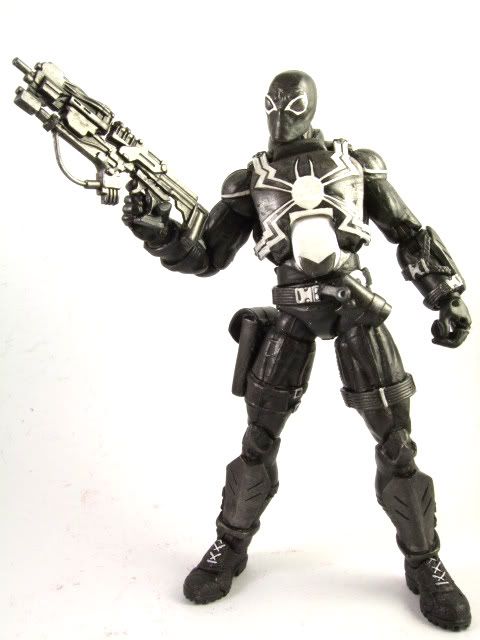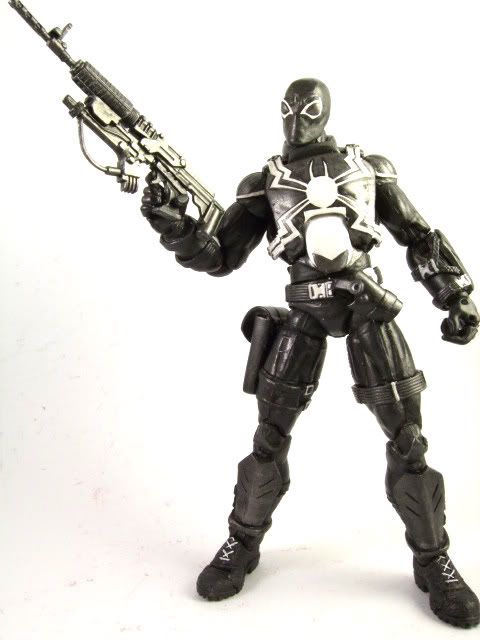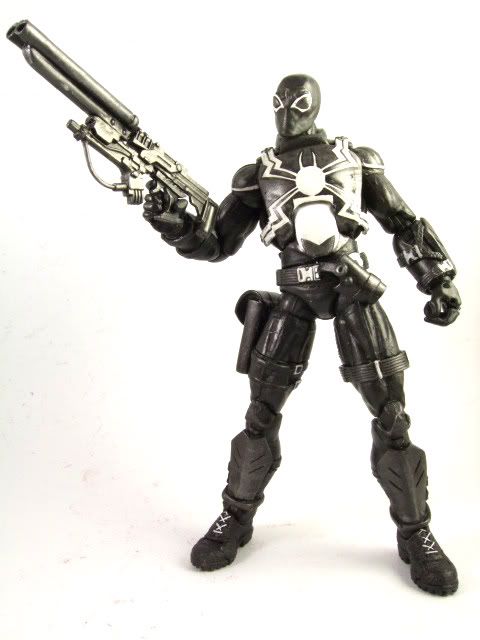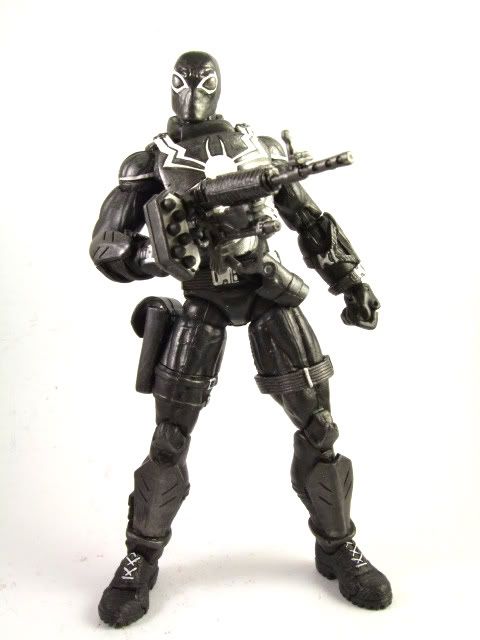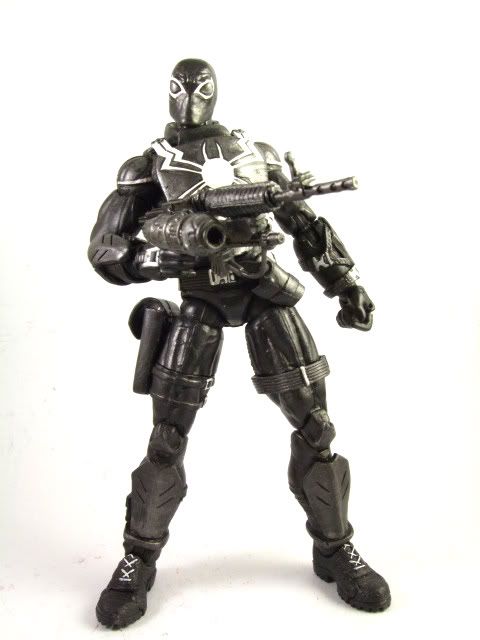 I created 4 simple black tendrils that slot in under the straps of his costume, or can just be wrapped around him. These can be used for posing but are really there to recreate a scene from the comic where Flash wielded several weapons at once.





Venom's hands also swap out and can be replaced by clawed versions for those times when Venom needs to get up close and personal with the baddies. Again, to recreate scenes in the comics, Venom's head can be swapped with a more traditional look. This was also made from a ML Moon Knight.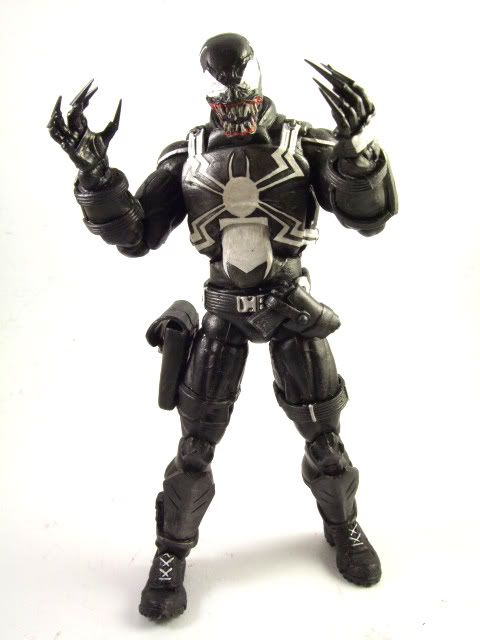 There's also another alternate head, and this one is of Flash Thompson himself. I used a DCUC Aquaman head for this. Usually I feel that DCUC and ML don't play well together as the styles clash, but for Flash I thought the square-jawed look of DCUC helped to capture his jock stylings. I resculpted the sideburns a little further down his face to mimic the comic look.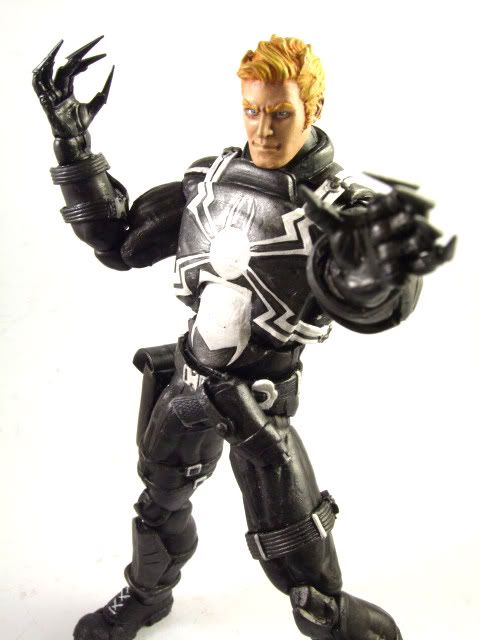 To compliment this look, Flash has an additional saluting hand.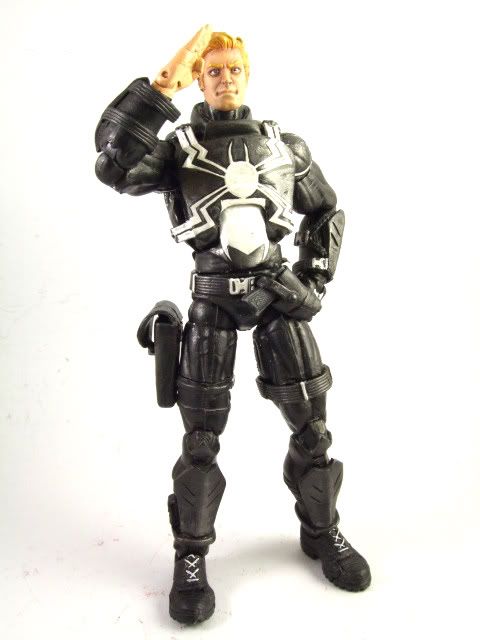 And the final addition, or subtraction if you want, from this figure is the removable legs feature. Flash had his legs blown off while serving in Iraq. Flash has been seen since then in a wheelchair and with the remnants of his legs wrapped in bandages. So I've tried to capture that here. The bandage style caps for his upper legs are sculpted and attach with magnets. Xavier has also hired his wheelchair out to Flash for the purposes of these photos!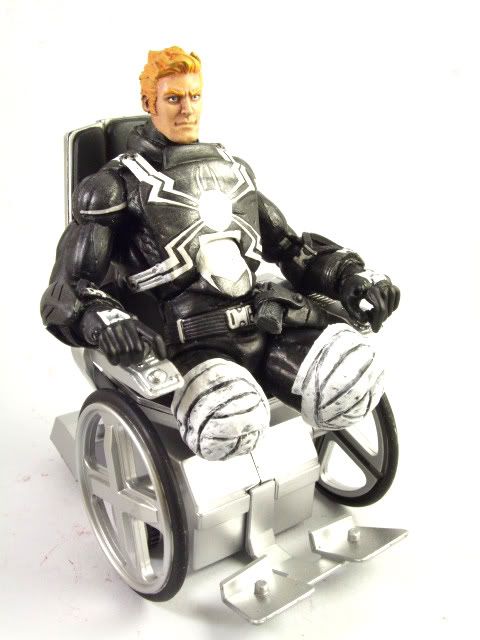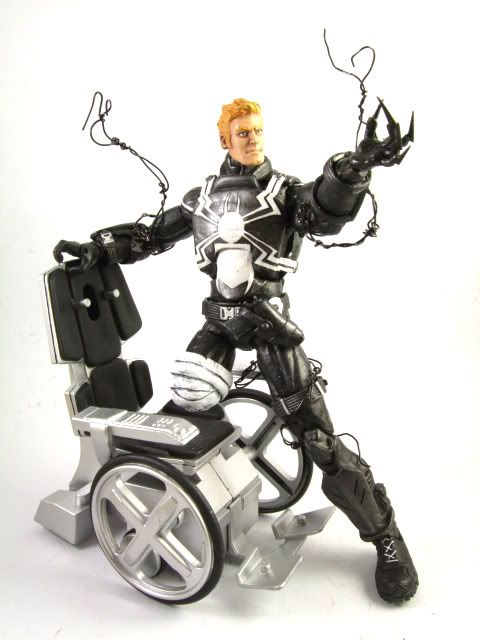 So that's my version of Venom.

I hope you guys like him.