My next custom is something that's a whole lot simpler than the last couple I've produced, but no less special to me:

Firestar

Spider-man and his Amazing Friends is perhaps my favourite cartoon of all time. I think it's what got me interested in Marvel super-heroes so much in the first place. Every week there was a great new bad guy doing what they do best, and there were also great cameo appearances from great heroes.

Best of all was the friendship between the Spider-Friends.

So here's the only member who didn't receive an official Marvel Legend. And the only one to microwave her own ovaries in the Marvel Universe proper.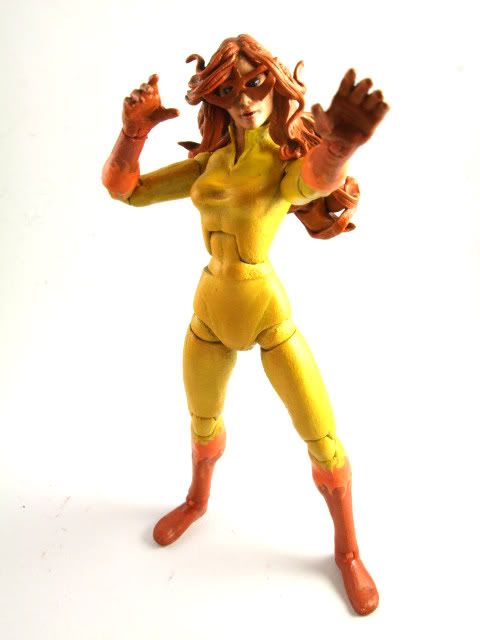 Recipe:

Head: HML Elektra
Body: SOTA Cammy
Forearms, lower legs & feet: HML Elektra
Hands: ML Wasp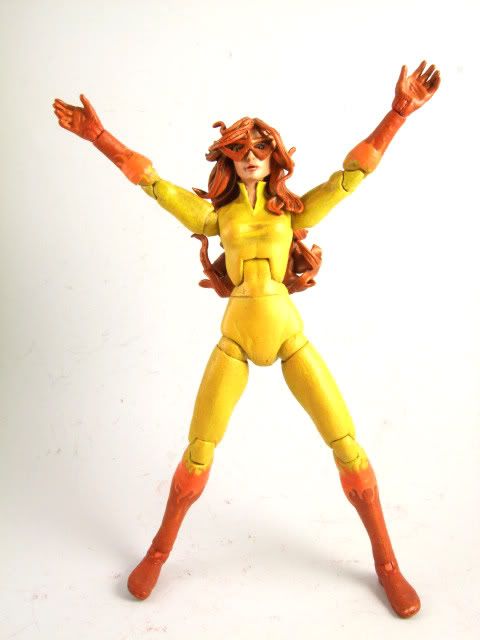 I chose SOTA Cammy as I really love the articulation, and knowing that the hair was going to limit the neck articulation, it was important to have a decent female body with waist, rather than mid torso swivel, and also an ab-crunch to allow her to look upwards while flying.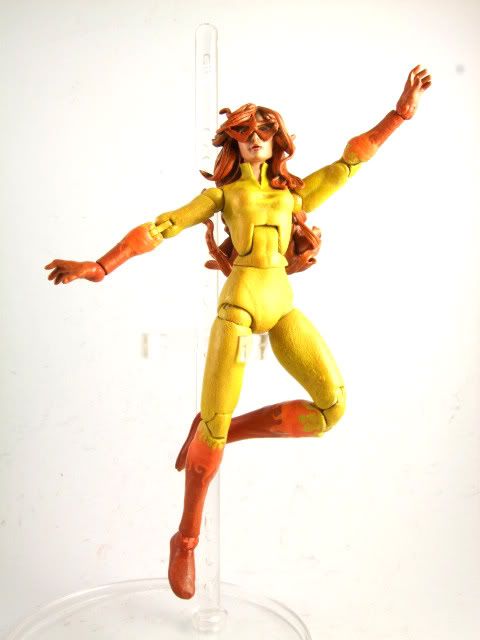 I covered all the peg-holes as I really wanted to try and capture that smooth, figure hugging costume.

I sculpted and lengthened the hair, trying to make the strands of her hair curl upwards to try and give a more fire-like feel to it.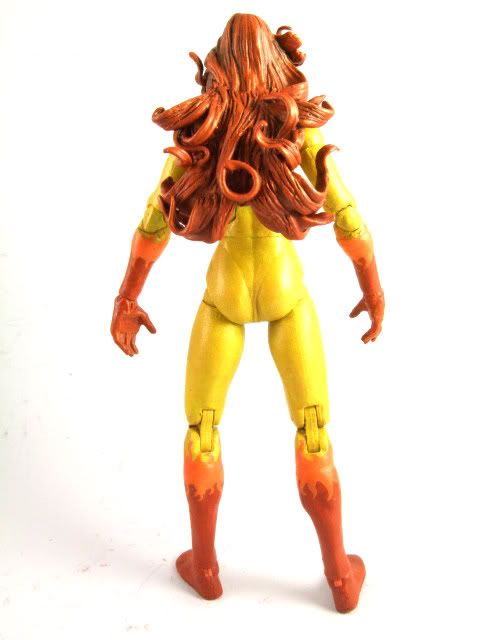 Her fire accessories are made from wire covered with hot glue.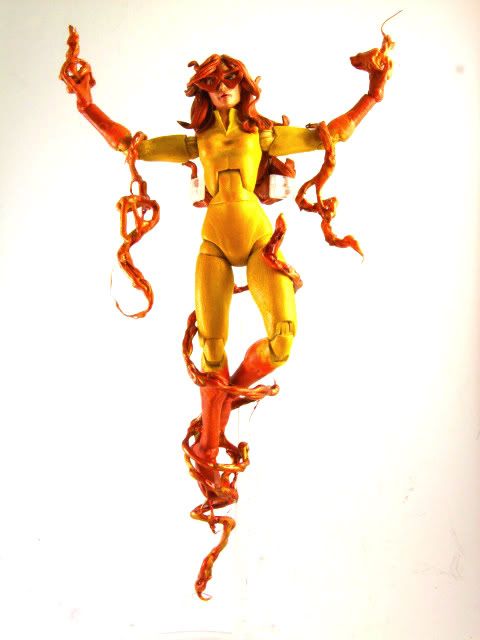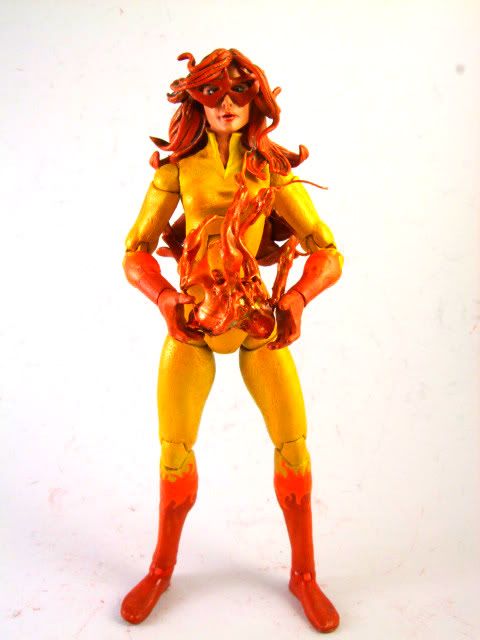 I always like to add a little extra to my customs and while Firestar doesn't have a secret compartment that opens to reveal Ms. Lion trapped inside her (?!), she does have a removable mask. It started out as some plastic that I kept trimming and trimming until it was about the right size, before I covered it with miliput. I embedded a couple of magnets behind the front strands of her hair and also on the back of the mask. The mask tucks in behind her hair and snaps into place.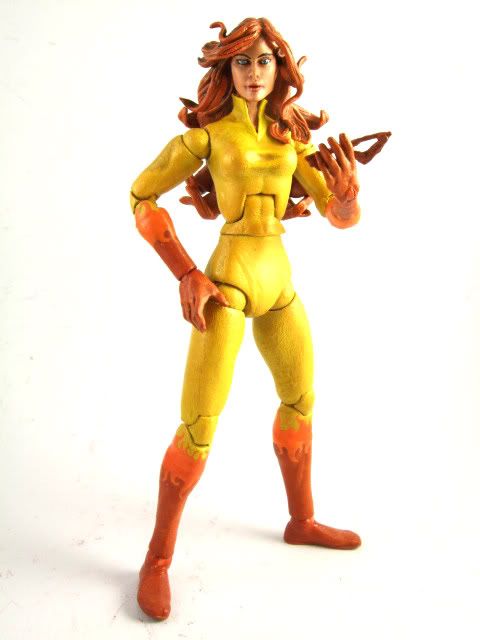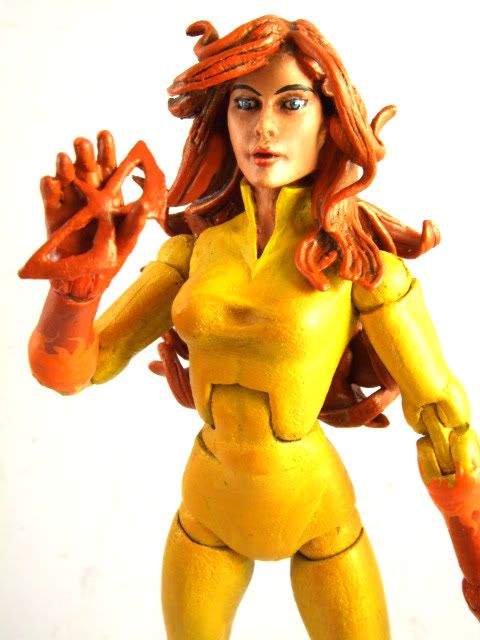 The paint job was quite interesting as there are many different shades of yellow, orange and gold used to avoid her looking too cartoony.

Anyway, I hope you like her.

WIP