My next custom is this big bruiser:



POST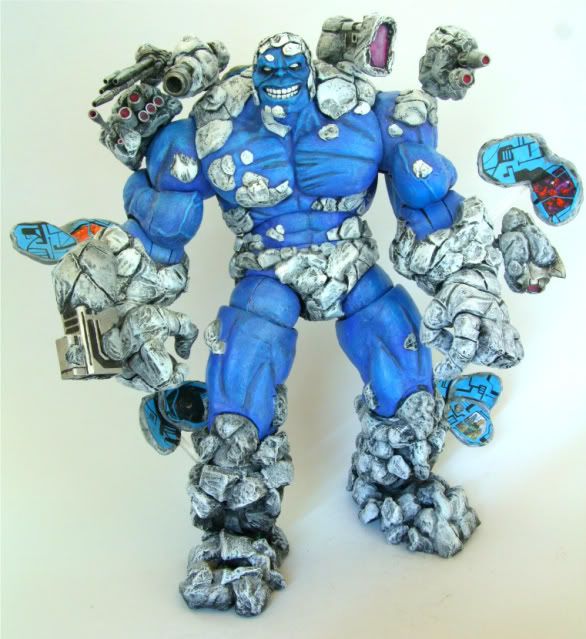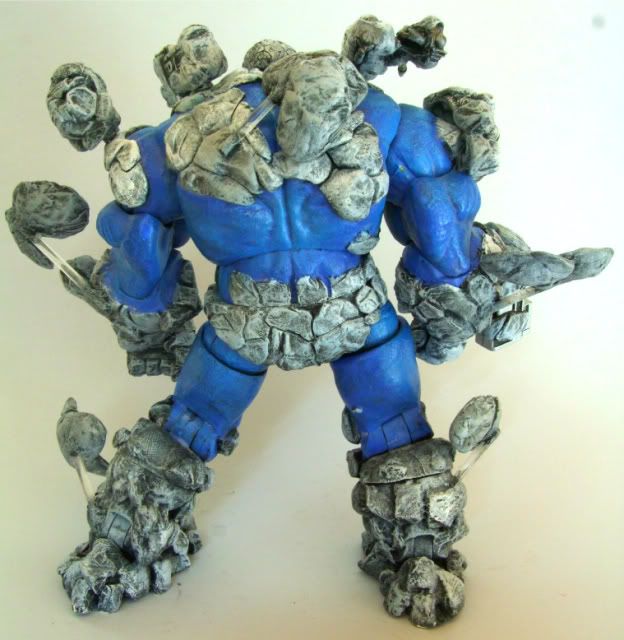 Post was an X-men villain who also ran as one of the Heralds of Onslaught. I don't pretend to understand what his mutant powers are, or why he's called Post. I just assume it's all down to him being a product of the 90's.

His size fluctuated in his few comic appearances, but I was asked to make him more in line with his first appearance in X-men #50 where he was shown to be able to grip Cyclops in one hand. So I went ahead and used the Marvel Legends Icons Hulk as the base figure. I did think of using Pitt, but I'd worked with him before, wanted something new, and just generally didn't think his proportions didn't suited Post.

I cut and sanded all the unwanted detail from Hulk and resculpted the lower face. The goal was to capture a kind of sadistic grin and I was happy with how it came out.




A major part of Post's look is his rocky, plated body. I looked for lots of corner cutting ways to get this done, but in the end had to just get down to it and sculpt the rocks. I had to be careful to test, at every stage, that the rocks weren't impeding the articulation.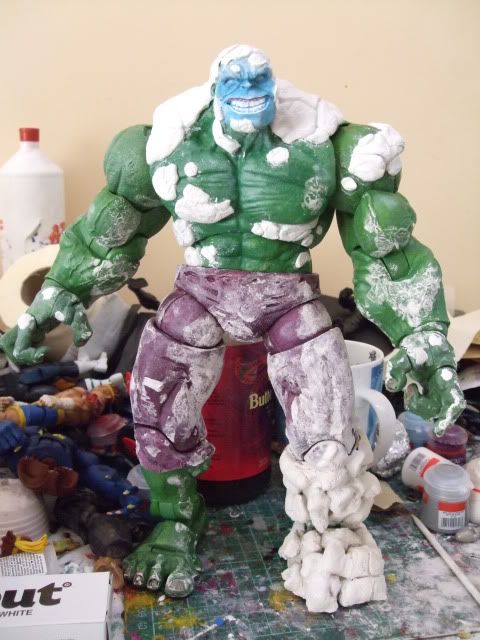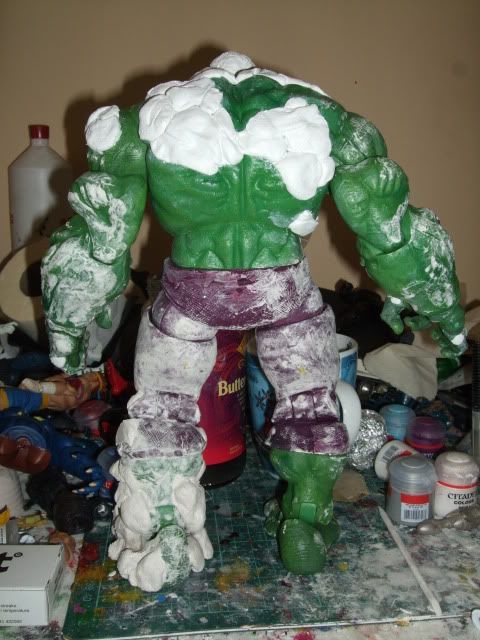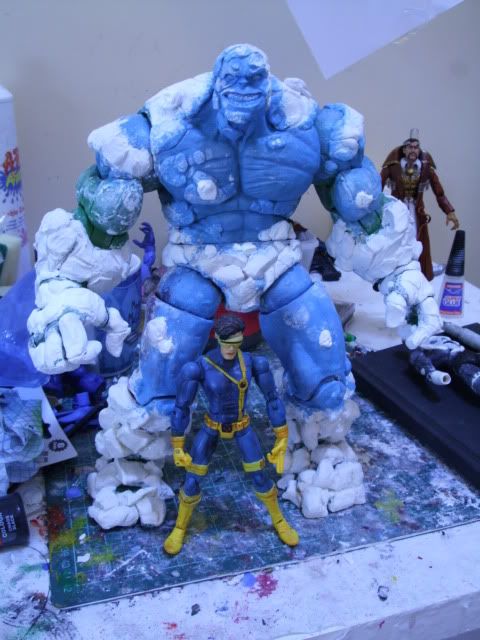 With the rocks out of the way I moved on to working on his weapons. Post has all kinds of heavy weapons that usually arrange themselves around his shoulders. I tried initially to do this with magnets, but the weapons were too heavy for the concealed magnets, so I went with using pegs and sockets. They are all interchangeable so can be arranged in pretty much any sequence. The weapons themselves are from all kinds of sources, from GI Joe to MacFarlance fodder.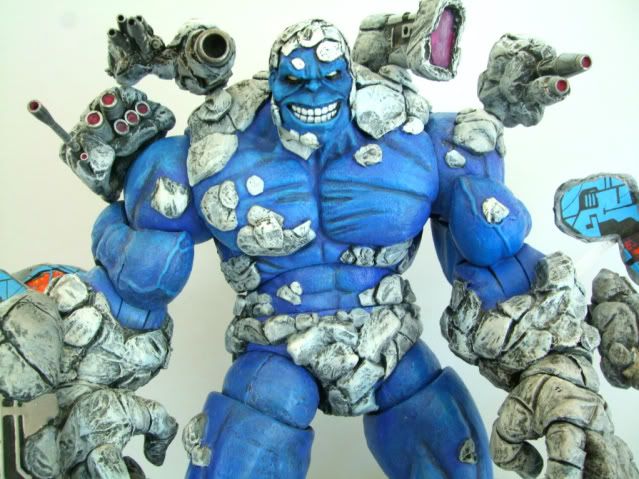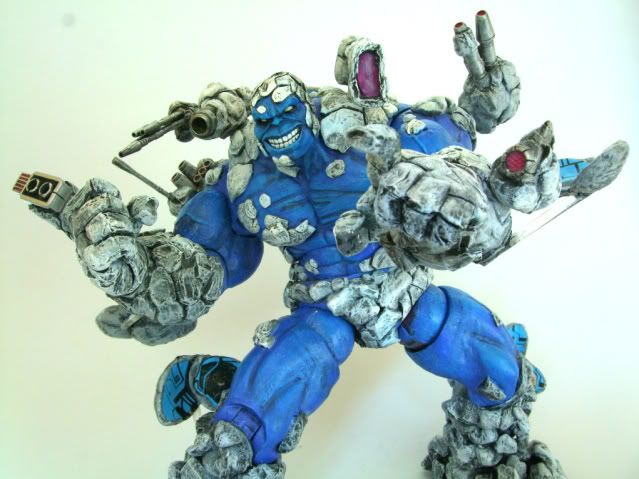 The last things to tackle were the floating plates that surround him. I'm not quite up to the level where I can enchant my customs to defy gravity, so had to make do with clear plastic rods to hold the plates up. Rather than have the plates be solid clay, I sculpted around plastic spoons. I asked the customer what 5 X-characters he would like to appear on the plates, and he chose Savage Wolverine, Cable, Onslaught, Dark Beast and Holocaust. So I printed out images of these characters (trying to get them all done by the same artist to maintain a consistent style) and glued these to the plates. I then hand painted the circuit effect around them.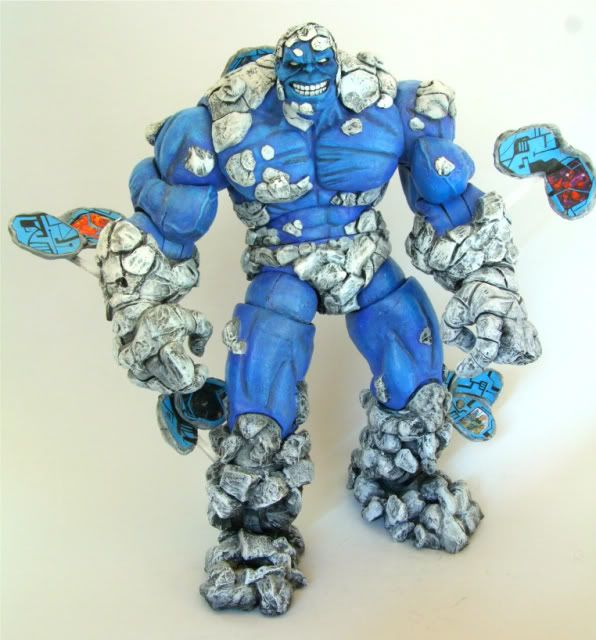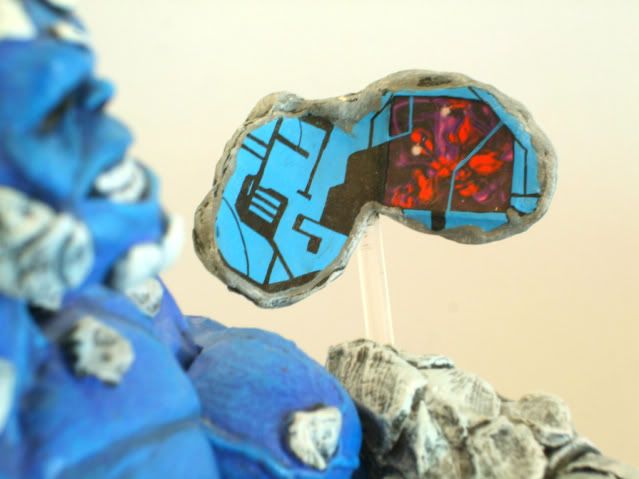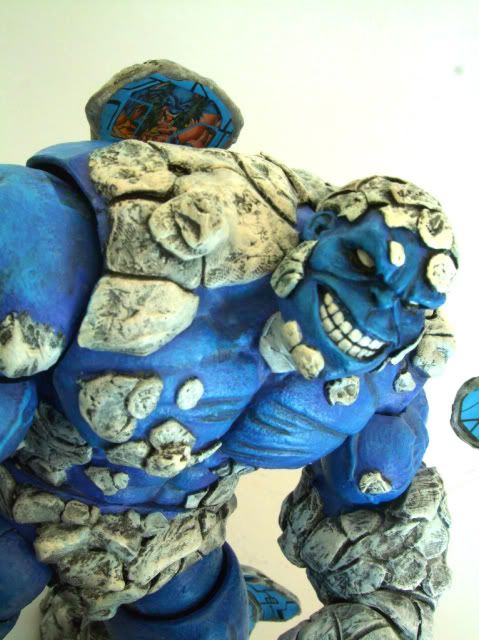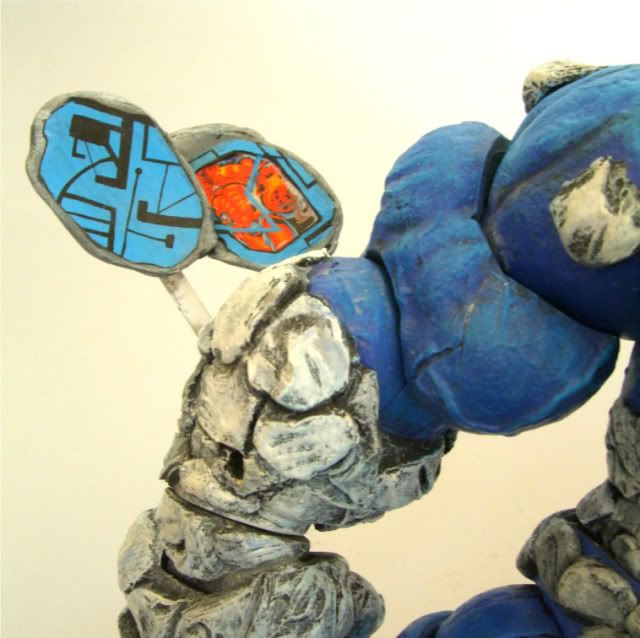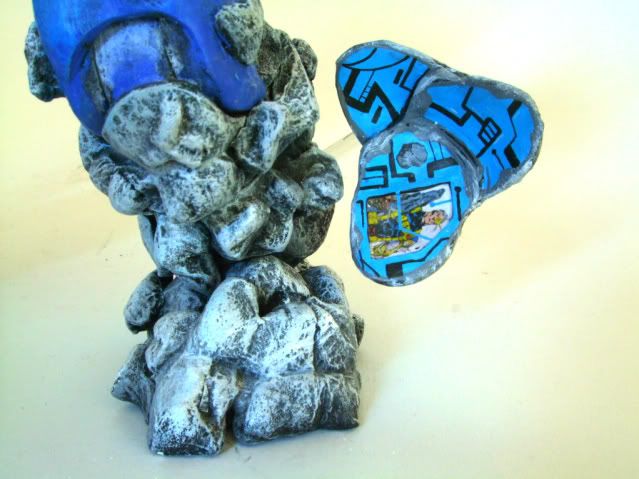 And that's Post. A hard slog, but that goes with the territory of making a big figure. You can always check him out in more detail on my Youtube channel.