I'm delighted that Doppelganger has been selected as Featured Custom of the Week over at
The Fwoosh
.
The Fwoosh is my main go to for action figure chat and to see what other customisers are up to. It's a great resource so I'm always happy when I get some recognition there.
I've had quite a few of my customs chose to be the Custom of the Week, but still it's always nice when something you've put a lot of effort into is chosen.
For the full article, pop on over to
http://thefwoosh.com/2010/12/new-custom-tuesday-1272010
Here's the bit about Doppelganger.
This week's featured custom is warrack's Doppleganger:
Doppleganger is not what I would consider a classic character, but warrack has created a truly classic custom based on a recent Clayton Crain redesign of the creature.
The base choice of the super skinny Spider-Man was perfect for this character. I love how seemless the extra limbs look. It looks like all the poseability was retained as well.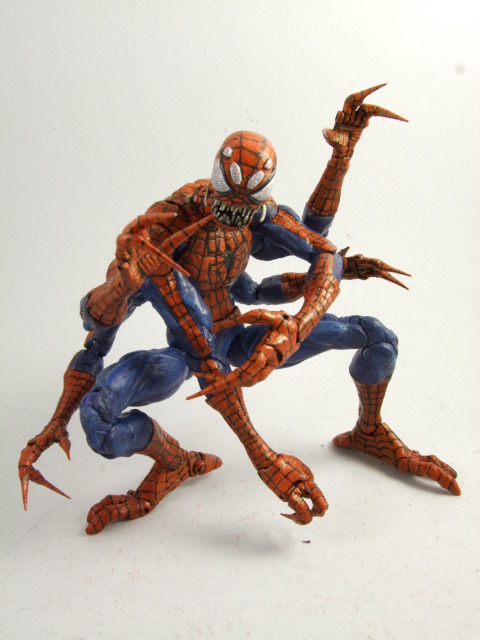 The web work on the costume and the webbing on the base are both fantastic. As if that weren't enough, warrack also added an articulated jaw and a removeable tongue. Check out some close ups of that feature and plenty of WIP shots on warrack's thread by clicking one of the above pics. (Links removed)